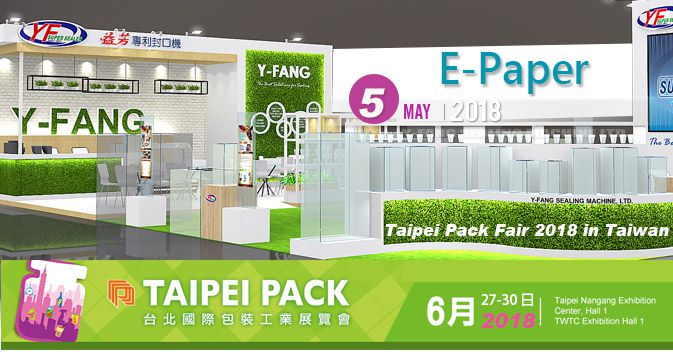 Dear Customer: Hello:
Welcome to Taipei International from June 27, 2017 (Wednesday) to June 30 (Saturday)
Packaging Industry Exhibition] "Yifan Sealing Machine Co., Ltd." Booth exhibition,
thank you very much for your support!


Complete registration Visit online registration does not mean that you have the
qualification to enter the exhibition. Please show your login letter and 2 business cards
during the exhibition.
(must be consistent with the online registration information) to the "Nangang Exhibition
Hall" for a visitor badge, and the entrance qualification is based on the on-site staff review
※ The online registration system will be closed on June 30 (6). Please complete the
registration as soon as possible.
※For login questions, please contact (02)2725-5200 ext. 2675
※If there are any unfinished matters, the information of the organizer's announcement
on the official website of the exhibition shall prevail.